Schedule of 6th ISC
21st (Sun) May 2023: Ice Breaker Reception
22nd (Mon) May 2023: Conference Day 1
23rd (Tue) May 2023: Conference Day 2 + Banquet Dinner Party
24th (Wed) May 2023: Conference Day 3
25th (Thu) May 2023: Conference Day 4
26th (Fri) May 2023: Field excursion
27th (Sat) May 2023: Workshops
21st (Sunday)
22nd (Monday)
23rd (Tuesday)
24th (Wednesday)
25th (Thursday)
26th (Friday)
Field Excursion (advance reservation required)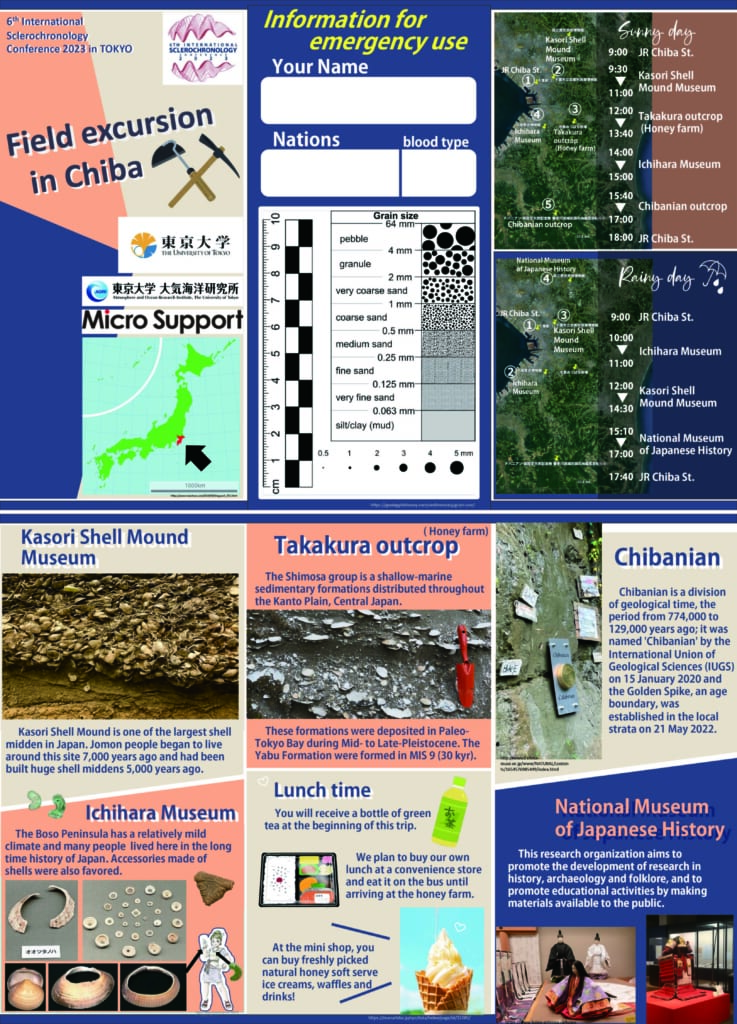 27th (Saturday)
Workshop (advance reservation required)
We are planning to organize a workshop on the 27th Saturday in my institute (Atmosphere and Ocean Research Institute, The University of Tokyo. @Kashiwa city, one hour away from Middle Tokyo). The agenda of the workshop will be as follows:
Mini tour for the geochemical and sclerochronological machines/equipment in my institute.
Sharing the tips for geochemical analysis (d18O/d13C of CaCO3, d15N/d13C of organics, etc).
Sharing the tips for sclerochronological preparations (cutting, polishing, drilling, imaging).